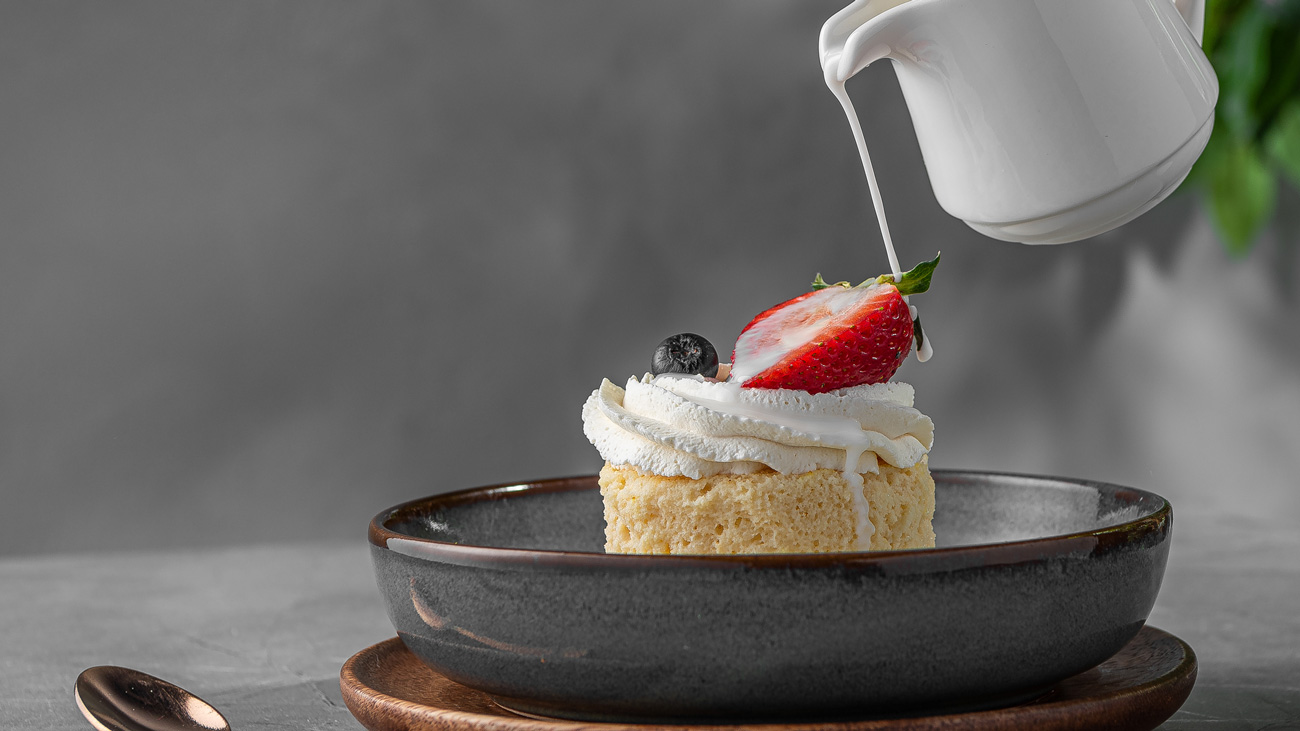 BEST FOOD PHOTOGRAPHY STUDIO IN DUBAI SHARJAH & ABU DHABI
No matter what variety of cuisine you serve in your restaurant or catering business, a well-executed food photography session will undoubtedly yield spectacular results.
It's because we can communicate a great deal through photos which is not possible in any other media. The snaps of dishes you use on your websites, brochures, or any other advertisements are the best invitations for your prospective customers. They will take your organization to greater success, and imprint an irreplaceable brand mark on your target group.
We provide almost all kinds of photography services in an excellent professional set-up. And food photography is one of the prominent services that Effective Agency does in Dubai, Abu Dhabi and Sharjah in the UAE. Our creative photographic services breath a new life to your promotional materials with your delectable dishes. We also deal with editing and retouching to refine and adjust images for either printing or digital usage. So, make every photo related to your restaurant or catering brand stand out with the creative touch of excellent food photography. Now let's look at the different categories of food photography and how it is important in any business related to food and beverages.
Types of Food Photography
It is in advertising that food photography is mostly used. If you are an expert in writing about food, you can use those images in your blogs. Or if you are a journalist who wants to write anything related to food, you must have images that match the content your articles. Whether it be editorial or advertisements, the purpose of food photography is to attract people and get them to read about the delicacies or buy them. Just as in other areas of photography such as fashion and modeling shots, food photography has also gone through tremendous change over the years.
Influence of Digital Media in Food Photography
The introduction of digital cameras paved a new way in food photography.  And the effect of the smartphone, as well as online and social media, has highly increased the scope of photography. Today, every food enthusiast who has little skill in cooking is eager to post the images of their favorite dishes on Facebook or Instagram.  But in a professional scenario, it's a totally different ballgame. If you are approaching food photography seriously in the emirates of Dubai, Abu Dhabi and Sharjah in the United Arab Emirates, Effective Agency would be your best pick in this regard. Now let's dive into some of the significant food photography segments, they include:
Restaurant Menu
Packaging ( Product Photography )
Advertising
E-commerce Products
Digital Marketing Content
Delivery Platforms
Editorial
Blogging and the Websites
Food Photography for Packaging
You get into a supermarket and stroll down the aisles in search of the best food items. Say, you want to buy some milk powder, but you don't have any particular inclination toward any brand. So, which one would you pick from the barrage of packages available there. It would be definitely the one that catches you eyeballs, right? Granted, and here comes the pivotal role of food photography.  The FMCG sector in the United Arab Emirates is so well-off that every top advertising agency in Dubai, Abu Dhabi and Sharjah gives great importance in food photography.
Creativity and professionalism
Key ingredients of food photography
While professionally setting up a photo session for food items, we need to be attentive on the niceties of technical and aesthetic features. Then only, we can produce images that make our mouth watery. In-depth knowledge of equipment, lighting and composition are the minimum requirements for a photographer who wants to have a career in food photography. Since packages have the potential to draw customers instantly, producing images that show the subtle yet elegant features of an edible item make a great impact in a brand's success.
Hence, you shouldn't have second thoughts while deciding on a professional food photography service. And in the emirates of Dubai, Abu Dhabi, and Sharjah, you can totally trust Effective EMEA as we have executed a host of photoshoots for many leading brands in the UAE.
Food Photography for Delivery Platforms
The main way to convince your customers to order your food through delivery platforms is the Food Photography,
That's why we aware to make all photos we shoot ready-to-use in all delivery platforms
Talabat
Zomato
Deliveroo
Careem (Uber Eats)
Noon Food
EatEasy
Food Photography for Advertising
Other than packaging, food photography is widely used in various advertising forms, such as:
Menu
Brochures
Catalogs
Billboards
Slideshows
As for a restaurant business, it's the printed menu that persuades a customer to order. The images should portray the incredible quality of the cuisines. If a restaurant menu can't showcase the scrumptious traits in the photos, it can affect its entire business. Photoshoot for foods is a painstaking process, a slight change in the adjustment of lights or angle can have a dramatic impact on the outcome. Different dishes need different approaches in photography so that they illustrate the captivating qualities to the viewers. For example, you might need an eye-level angle when shooting a burger and a top-level angle for the main course dish.
As an advertising agency that gives prominence to food photography in Dubai, Abu Dhabi and Sharjah in the UAE, what makes us unique is our creative approach to providing a new experience in food photography that could go beyond your expectations. As for giant billboards, photography takes a different dimension. There might be only one photo to be used in the ad, but making that image in the exact perfection is the challenge an advertising agency face in food photography for billboards.
This image should be in the maximum pixel size so that it can be scalable as per the billboards measurements. And also, it has to show all attention-grabbing texture and other interesting features lucidly. Otherwise, it can't create the intended buzz from the customers, and the huge amount invested in designing and implementing the billboard will go down the drain.
Food Photography for Editorial Purpose
Suppose you're reading an article in a newspaper or a magazine without any images, you would indeed be turned off shortly no matter how beautiful the article is. Images are as important as words and sometimes even more. In the realm of food journalism—which has seen an unprecedented spike due to the fusion of culinary traditions across the globe—photos are the most vital aspect. If you scan through a food magazine, the images might blow you away with their artistic quality and clarity.
You would be instantly tempted to devour the dishes and feel the fragrance and taste just by looking at the images. Of course, editorial food photography is as demanding as advertising photography. And it needs as much care as well.
Editorial food photography gives much more freedom to the photographer
However, unlike advertising photography, editorial extend much more freedom for a photographer. There would be no intruding client limit a photographer's creative freedom or no strict guideline to adapt to the style of a brand. An editorial food image's principal purpose is to attract the reader to the article, so a photographer can use all the weapons in his or her creative arsenal to come up with the awesome images as they wish. As food journalism is gaining considerable momentum in Dubai, Abu Dhabi, and Sharjah, if you have talent and creative flair, an incredible career is awaiting you here.
Food photography for Blogging and social media
Restaurants and catering businesses attract a fair number of customers through Facebook, Pinterest, Instagram and other social media platforms. All human being gets attracted to delicious food, and they decide the quality and tastiness of a cuisine just by seeing them. This is the main reason blogs and social media have a significant presence of food-related topics. The images of food, as in editorial and advertising field, plays a vital role in here too. Comparing to them, they are cheaper and easier to execute. You don't have to be an expert in food photography or concerned about how the color will be shown in the final print.
Most of the food bloggers, restaurant, and catering companies promote their brands by tapping into online media. But leading brands—they are a few, though—consider professional photography in blogs and social media promotions as well. Obviously, there are many reasons for them being on top, and this could be one of them. When you choose an expert photography service for your online and social media promotions, you will definitely have the advantage, though they are a little more expensive.
Make the most of Food Photography from
Our advertising agency has a dedicated division for food photography that comprises creative photography experts armed with all the technical support. If you want to show your delicacies in an exceptionally appealing manner to the world, we can help you there. We cover all types of food photography in Dubai, Abu Dhabi and Sharjah in the UAE. So next time you want to advertise or write an article or make a social media post, think about us. We can show your exquisite cuisines in a new light, tempting the viewers and thus helping you grow your business.